A thank you from the Datapedia's core founder - HeartCard
New to the datapedia? Not sure what to do? Then try the:
Welcome to the Lost Saga Datapedia Wiki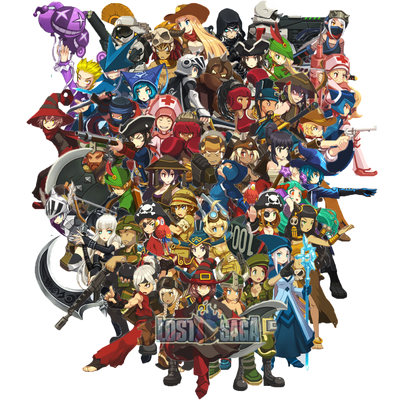 Official Forums of the NALS Datapedia
, they are also open to players who do not wish to be a part of WeMade's facebook forums.
A DATApedia for the North American version of Lost Saga, containing data values and other factual information; anyone is free to contribute.
Currently the crossed out names in the Heroes section below are heroes have not returned to NALS since their time in OGPlanet's server.
There are 90 heroes in the North American version of Lost Saga as of Ocotober 1, 2014.
Please note that the wiki is checked often, and any vandalizing will result in a very swift IP ban.
Community content is available under
CC-BY-SA
unless otherwise noted.